20 Years of Experience - From NASA to Cars
In 1988 Chrysler offered air bags as standard equipment and Doug Hansen, the founder of Airbag Service, was engineering air bag technologies for Rocket Research Company. After designing and crash testing airbag systems for a variety of car manufacturers, Doug realized servicing these devices required technical expertise outside of standard auto mechanics' training. In 1992 he founded Airbag Service LLC, a company specializing in the repair, maintenance and inspection of air bag systems and advanced automotive electronics.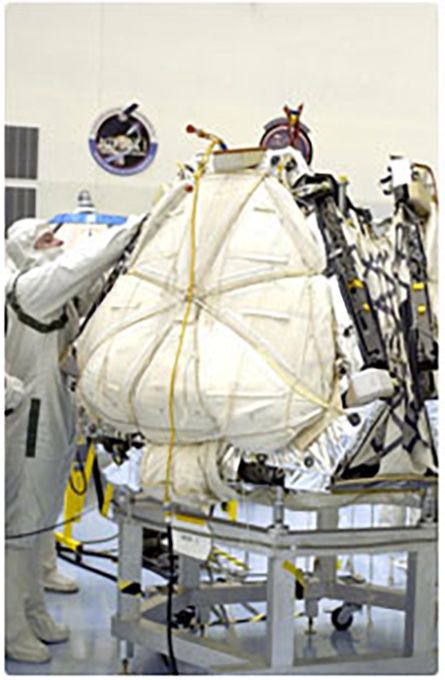 Today's "Smart" Air Bags Require Smart Repairs
Gone are the days of just a driver-side airbag. Passenger air bags are mandatory and many vehicles contain air bags and sensors throughout the vehicle. Sophisticated algorithms control air bag deployment and other components of the Supplemental Restraint System (SRS), factoring in variables such as passenger weight, interior temperature and crash angles. 

The system is dependent upon advanced electronics positioned throughout the vehicle and controlled by multiple computers. These systems vary not just by make and model, but sometimes even by model year. This has increased the complexity of repairs with the potential for an incorrect repair to compromise the safety of the entire system. 
Ironically, as the sophistication of the air bags and the SRS have increased, repair expertise has declined. Unlike areas in Europe, the U.S. repair market remains unregulated and has over-simplified the diagnostics and repair of airbags and air bag controllers to the point that you or your mechanic can order air bag light clear online without ever knowing why the airbag light is on. 
Twenty Years Later Our Mission has Not Changed 
At Airbag Service we don't service cars, we help people. We are the industry leader in air bag, SRS and electrical repair. All of our technicians receive specialized training, and our organization invests in the tools and technology needed to retain our position of leadership. The safety of the people that ride in the vehicles we service has always been and will continue to be our top priority.

Photo: Air Bags on the Mars Exploration Rover Lander (Photo courtsey of NASA/JPL CalTech)
How Can You Protect Yourself and Your Loved Ones?
Get the Car Inspected by a Certified Air Bag
Technician Order a vehicle history - look for accident history and service records
Search the U.S. Dept. of Transportation database for registered vehicles with deactivated airbags 
Know the safety features of the make/model/year you are purchasing 
Have the dealer confirm - in writing - the safety features are present and in working order