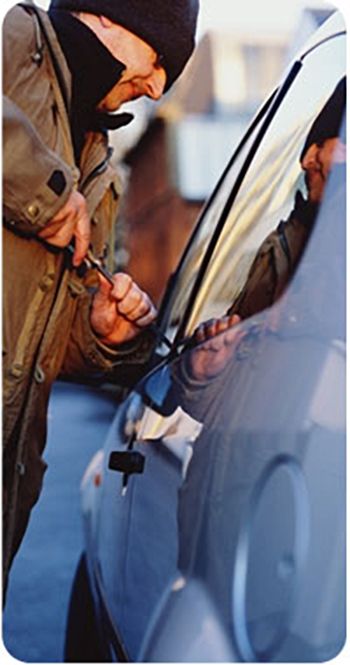 Purses, iPods and Air Bags - What Thieves Want
The National Highway Traffic Safety Administration lists air bags as a top item targeted by thieves right next to purses, laptops and iPods. It's estimated that 50,000 air bags are stolen each year, valued at over $50 million.(data source: NICB)

The True Cost of this Crime is Death
When you have been the victim of car theft and your dashboard or air bags have been damaged, don't trust a "theft specialist" or upholstery craftsman that also tries to repair safety and automotive electronics. 

You need a technician that specializes in automotive safety and electronics. 
Airbag Service has repaired and certified air bags, wiring and vehicle safety systems for over twenty years. A trusted provider for all major insurance companies, we can work for you directly or through your insurance company. 
Auto theft is a terrible crime. You need peace of mind that your vehicle has been restored safely - the cosmetic parts you appreciate every day - and the components you are counting on to save your life.