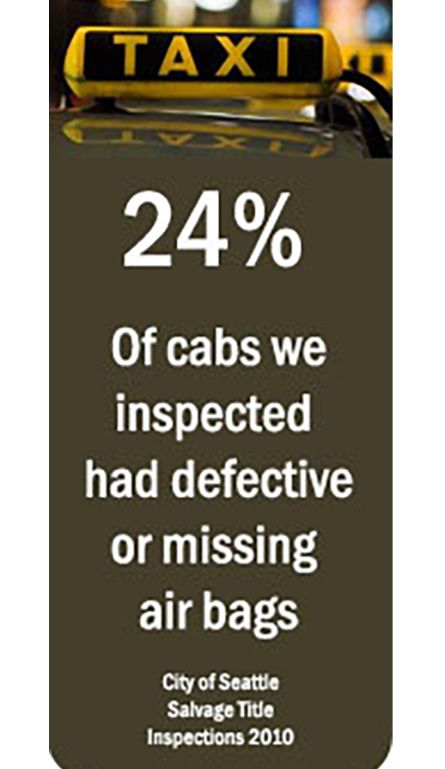 Cost Effective Safety for Your Drivers and the Public
Airbag Service helps government agencies, educational institutions and private organizations keep their fleets or the vehicles they regulate compliant with safety standards at a cost that fits their budget.  

If your mechanical budget has been cut, bid Airbag Service to see how we can help you maintain your quality while decreasing your costs. 

Where Outsourcing Can Bring You Savings 
Inspections for Municipal Safety Certifications 
Air Bag On-Off Switches - Law Enforcement, Service Vehicles 
Airbag Inspection, Repairs and Certification
Electrical Troubleshooting and Repairs 
 With Airbag Service You Stay In Control of the Process 
Mobile service to your garage or services at our garage – your preference 

Service and billing tailored to your organization's Standard Operating Procedures - SOP 

Electronic itemized invoicing and document retention 
Contract only the services you need 
 Contact Airbag Service and let us create a proposal for your unique situation.
How Can You Protect Yourself and Your Loved Ones?
Get the Car Inspected by a Certified Air Bag
Technician Order a vehicle history - look for accident history and service records
Search the U.S. Dept. of Transportation database for registered vehicles with deactivated airbags 
Know the safety features of the make/model/year you are purchasing 
Have the dealer confirm - in writing - the safety features are present and in working order